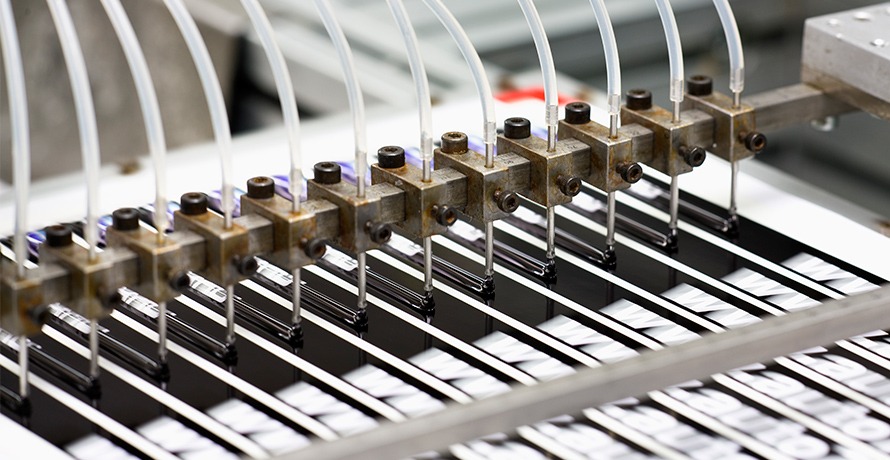 3D-emblems – how we produce them
At Formac we have the capacity to produce several thousands high quality 3D-emblems in a short time. And with a fully customized print! Besides detached 3D-emblems that can be attached anywhere you want, we offer a range of products that are prepared for 3D-emblems, such as key rings, ad strips or vehicle folders.
But how do we manufacture them?
The manufacturing is done in three or four steps, depending on whether the dome badge will be applied on a product or sold separately. We manufacture all 3D-emblems ourselves at our premises in Växjö. This means that we control the entire flow, resulting in higher quality and faster deliveries.
The images are unfortunately not from one production only but the principle is the same regardless of what we produce.
Graphic Design
The first step in manufacturing 3D-emblems, regardless of whether it is for a key ring or an ad strip, is the graphic design. That is if we should print your logo, your message or something else. Our graphic designers present a proposed design based on your requirements. We always offer two samples free of charge to our customers, after which we charge 15 EUR per sample.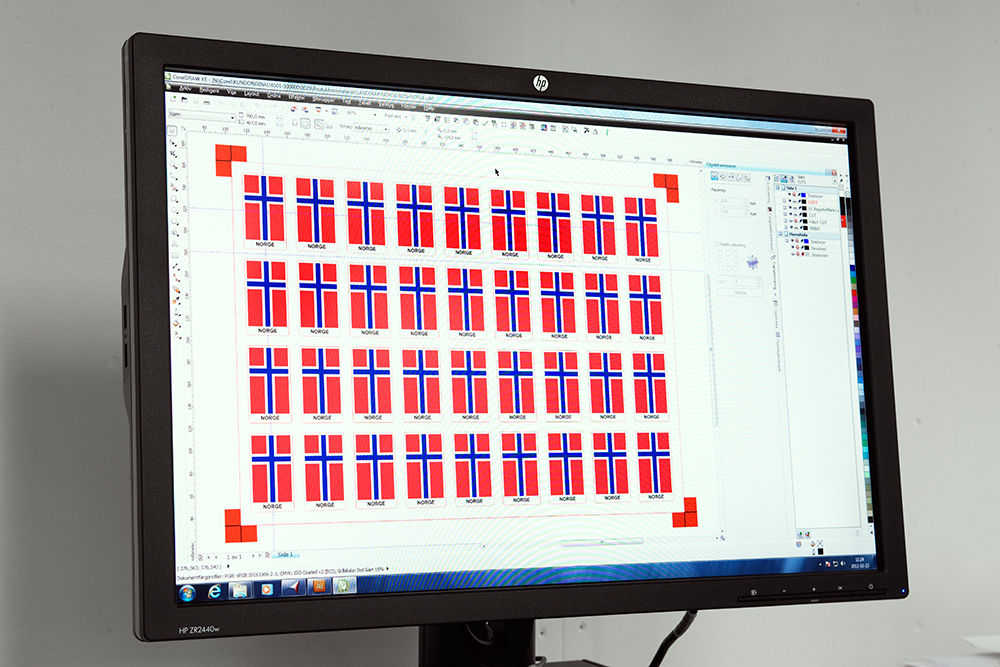 When the sample has been approved, the design is saved on a file for our printing house.
Printout
We print the original on large sheets in large-format printers. Then each badge is cut out into the required format to prepare it for the next step. In our own printing house in Växjö we have several parallel large-format printers, which is one of the reasons for our high production rate.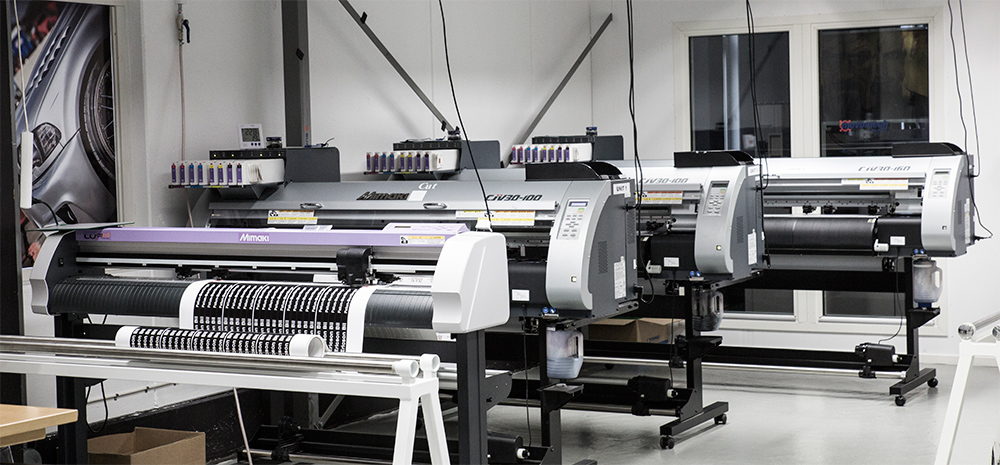 Lacquering
When everything is printed it is time for what we call the doming. To get the 3D-like effect on the 3D-emblems we apply a clear, elastic lacquer on the emblem. The lacquer is kept in place by surface tension and requires 24 hours to dry completely.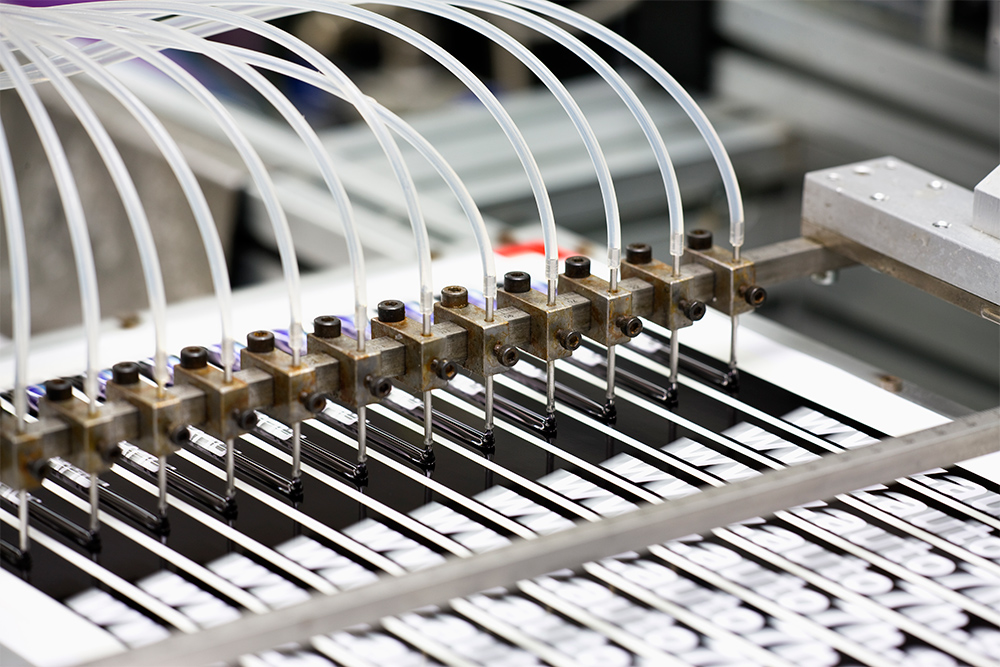 We conduct another quality control after drying to ensure that the lacquer is nice and clear and evenly distributed.
Mounting
When the lacquer has dried it is time for the mounting. This step only applies when the dome badge is mounted on one of our product. Otherwise we packet and ship the product as soon as the lacquer has dried.
If the dome badge is mounted on a product, our competent coworkers do this manually in the assembly shop.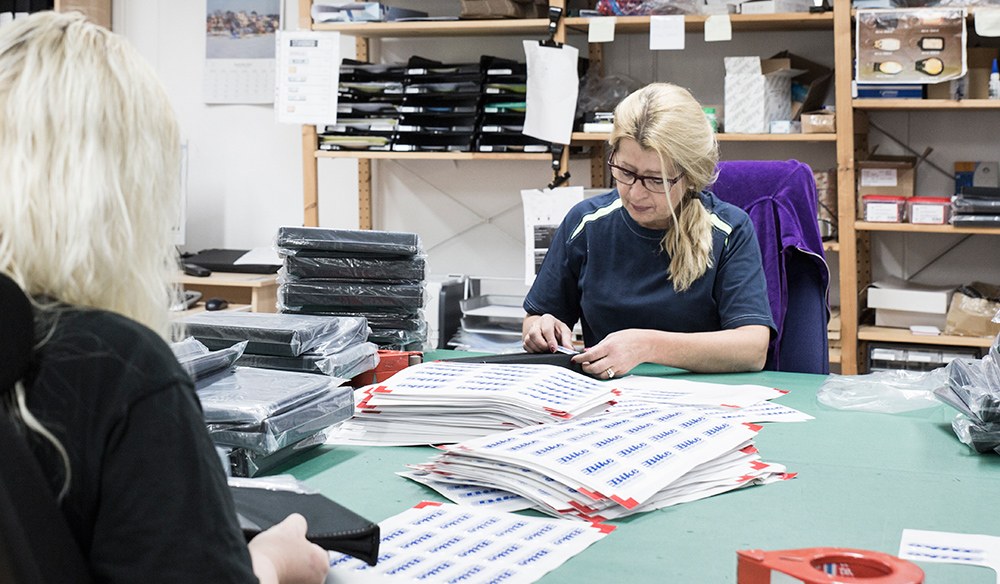 This is how we manufacture 3D-emblems! We have been working with this process for many years.