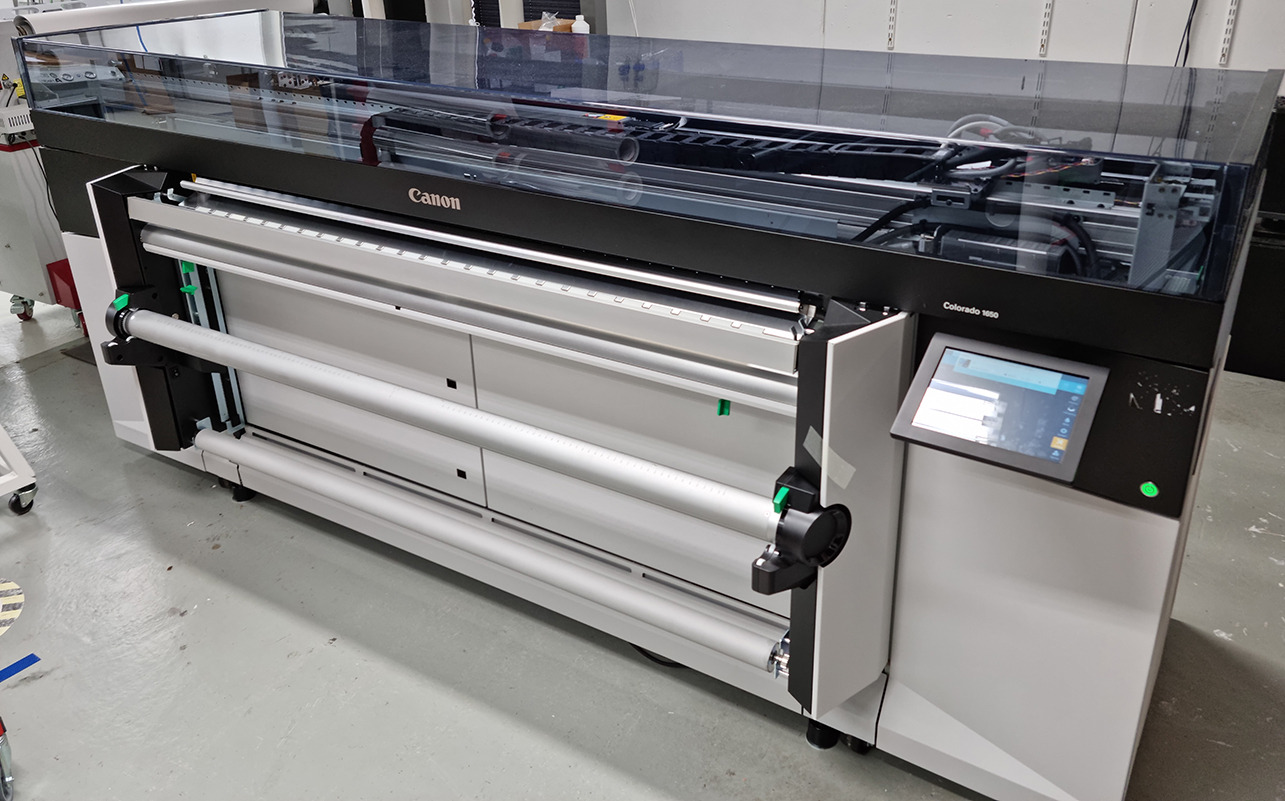 Major upgrade in Formacs printing shop
Formacs business continues to grow and now we have made a major upgrade in our own printing shop in Växjö Sweden. A new state-of-the-art roll printer that completely replaces two older roll printers at the same time as it provides a higher print quality.
10 times faster and with higher print quality
The new printer from Canon is significantly faster than previous roll printers we used at Formac. With the new roll printer, we run regularly at 60 m² per hour while the print quality is higher than previous printers. Something that can be compared to about 6 m² for the previous printers. At extremely high quality graphics, we reduce the speed to 40 m².
UV gel instead of ink
The new printer does not use regular ink, but instead something called UV gel. At the same time as the paint is applied to the material, a strong UV lamp travels over the printing area which directly cures the paint. This means that there are no drying times, and at the same time the durability increases.
The print becomes extremely weather resistant and very resistant to physical abrasion. For example, you can use the printed material as a floor decal without laminating it. And speaking of laminate, there is no longer any need to laminate at all, that's how durable it becomes. As a result, the end product also becomes more environmentally friendly as we reduce the need for laminate, which is a plastic product.
Increased functionality
It is not just quality and speed that have improved significantly. With the new roll printer, we can now print double-sided, and we can print both matt and glossy. That is, the print itself becomes matt or glossy regardless of material. It is also possible to load several materials at the same time in different magazines, which means that the time we previously spent on changing materials is greatly reduced.
Last but not least, the Canon printer is much more reliable. It constantly analyzes and adapts during the printing process itself to compensate for any errors that occur. This results in the quality becoming constant no matter how many meters you print.
Do you also want to experience the quality and speed of our machine park? - contact your salesperson on +46470-74 54 50, info@formac.eu or see all our employees here.